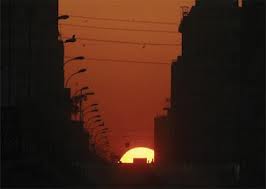 We often see rental bucket trucks and lift trucks in our communities of Los Angeles and San Diego.  Workers use them to check the condition of our power lines and repair issues as they come up.
As India enters it's second day of nationwide blackouts we are reminded of how well our systems run in the US.  We have had our share of issues of local and regional blackouts but the safeguards we have in place to deal with mostly heat and storm related outages are far advanced over the systems in place in India.
Still, it reminds us to be aware of how we are generating our energy, and consider the concept of localized energy production.  At TMG we are committed to supplying quality bucket truck rentals in Los Angeles and San Diego to customers that may need to clear dangerous tree limbs or assist with installation of home solar systems.  Let us know what you think below.
Here is more background on the issues in India.